For a long time, I've been seeing ads for Function of Beauty and have been curious to see whether it is really worth the money (let's be honest, it's pretty expensive!)
I finally decided to hop on the trend and purchase my customised shampoo and conditioner (Function of Lauren).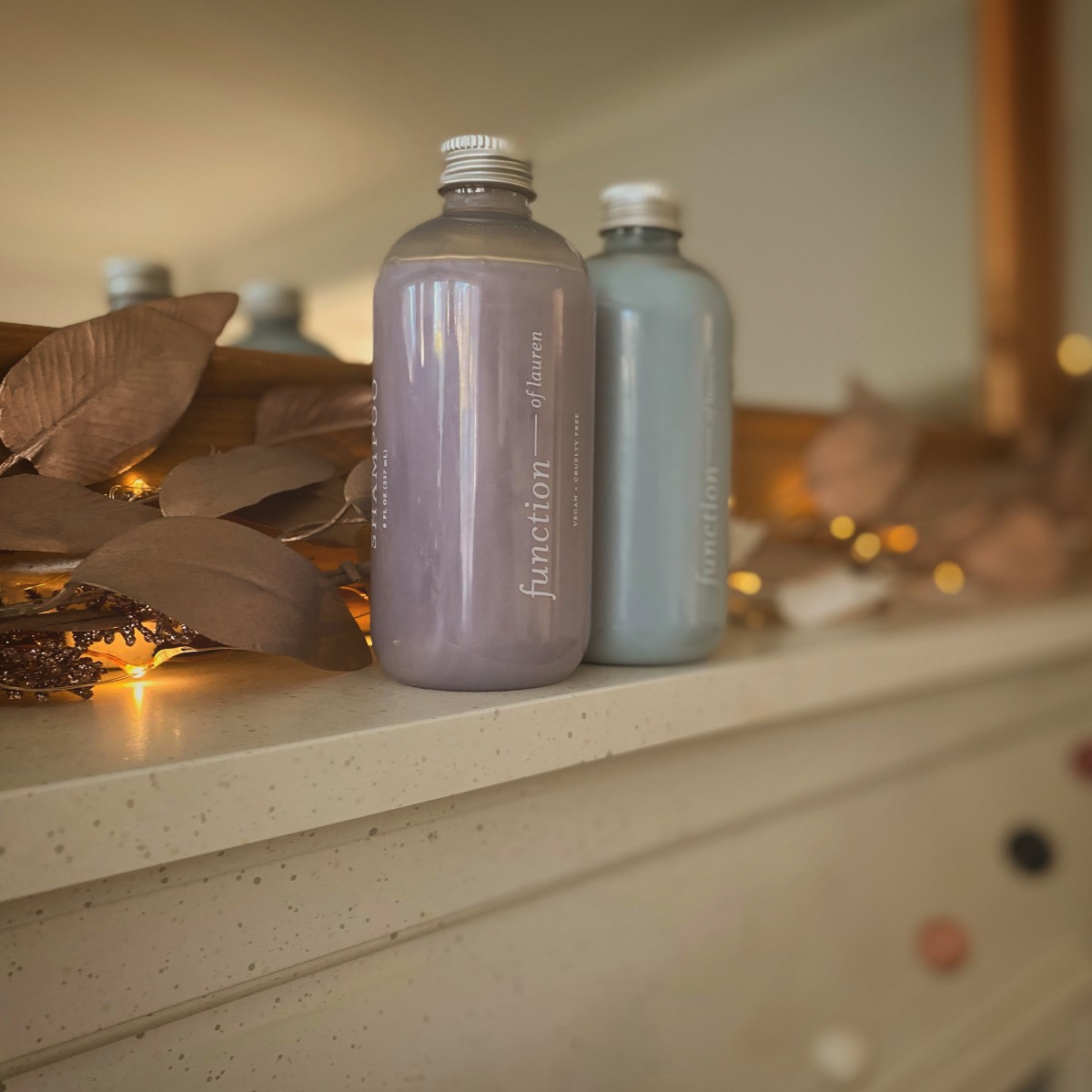 Hair Quiz
When ordering hair products from Function of Beauty, you'll need to complete a hair quiz in order to develop your customised formula.
Hair Profile
In this section, you need to select the appropriate options for your hair type in order to build your hair profile. These are the parts to your hair profile: hair type, hair structure, and scalp moisture.
My hair profile was: wavy + medium + oily
Hair Goals
Next, you can select your personal hair goals. There are 18 to choose from and you are able to select up to 5 of them to be incorporated into your formula.
When you click on a goal, it lets you know what the actual aims are, and what ingredients will be used in the formula to meet these goals (see screenshot below).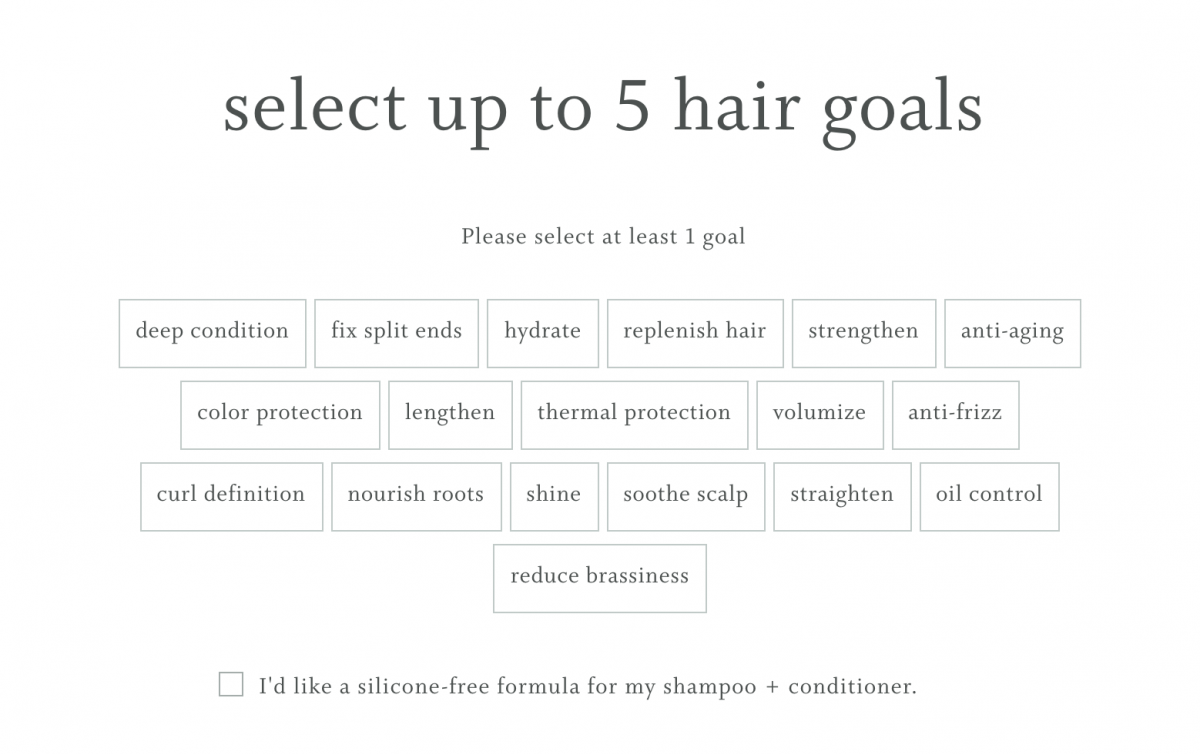 My goals were:
volumize

anti-frizz

curl definition

oil control

lengthen
Customising Your Formula
In this section, you can choose the colours, scents and name of your hair products.
Fragrance
Here, you can choose between 6 different scents (including fragrance-free). You can also choose the strength of this scent (light, medium, or strong).
My choice was: True l(o)vender, strong
Formula Name
You can then choose the name of your formula... it will be 'Function of XXX'
I decided to keep it simple and go with my name. So mine is 'Function of Lauren'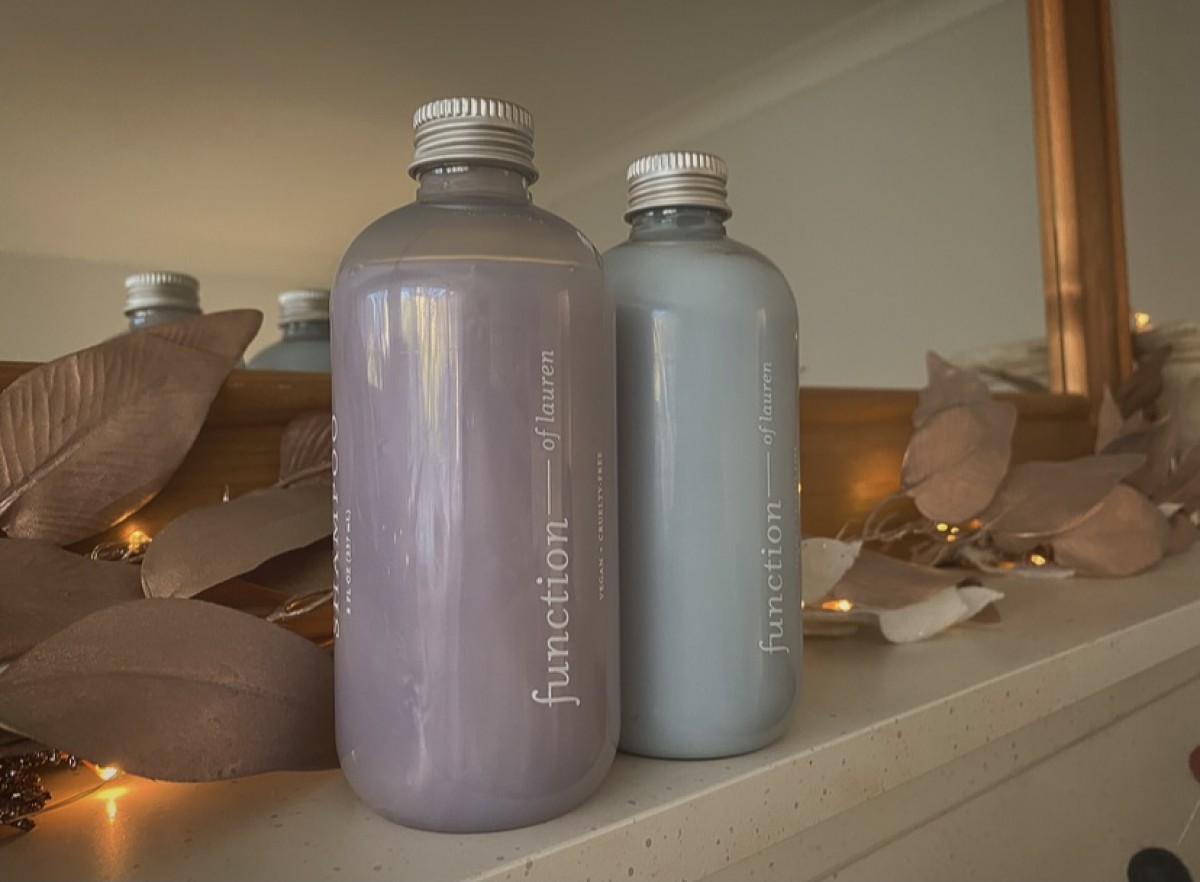 Colours
The final stage is selecting the colour of your shampoo and conditioner. They can be the same colour, but different shades, or you can choose two totally different colours!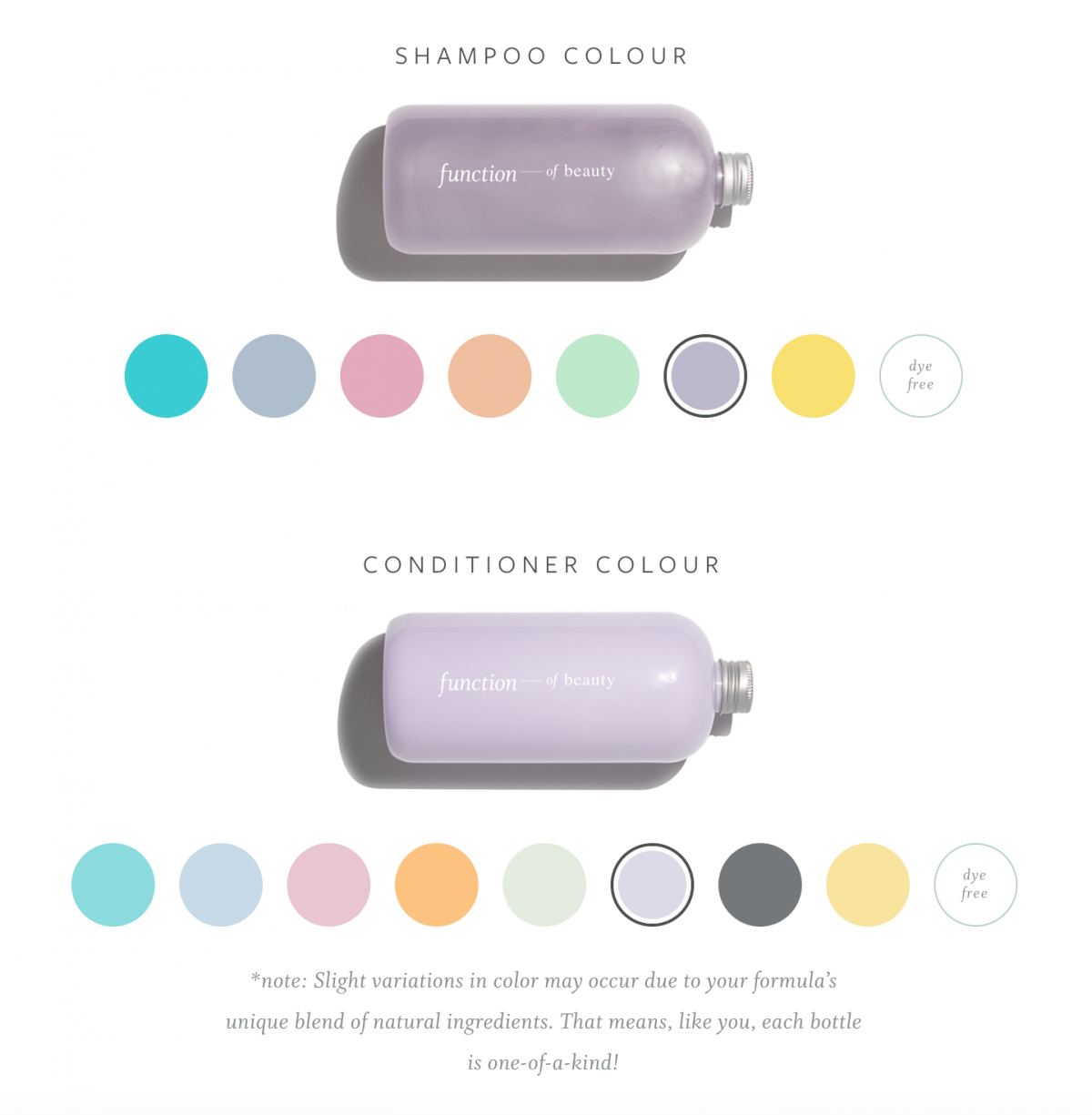 I chose purple (shampoo) and blue (conditioner) so that I can tell the difference between shampoo and conditioner without my glasses on!
Function of Beauty Review
I've always struggled to find hair products that work with my hair. I have a very sensitive scalp and quite oily hair which means that I don't want to wash my hair too often to prevent upsetting my scalp, but I need to wash it frequently for it to not look greasy! My hope was that Function of Beauty would be able to manage the oils, be gentle to my scalp, and also give some other added benefits (volume and frizz control, etc.)
Personally, I was very sceptical about spending so much money on some shampoo and conditioner - I could have paid for several shop-bought products with the same amount! But, I felt like I couldn't write it off without trying it.
Order to Delivery
I placed my order on the 29th December 2020 and it arrived on the 23rd January 2021. The products are being made and shipped from America, so there was bound to be a couple of weeks, but almost a month felt like a long time. If you were buying these regularly from the UK, I expect you set up a subscription and it would be managed? However, if you were buying them as and when you needed/ wanted them, you would need to bear this in mind.
When the order did arrive, the products came in a lovely compact brown box (I didn't take a picture - sorry!) and were completely undamaged.
First Impressions
When I opened the box, the lavender fragrance was prominent, which I was pleased about given I had requested for strong fragrance strength. The fragrance was really lovely, fresh and floral, and despite not having thought about it, I liked that the lavender scent matched the colours of the hair products!
The fact that the bottles come with screw tops, but come with pumps is a really nice touch. It's great to have the option to screw the top on tightly (perhaps if going away and wanting to ensure no spillages), but I prefer a pump for day-to-day use - it feels like there is far less risk of wasting the products.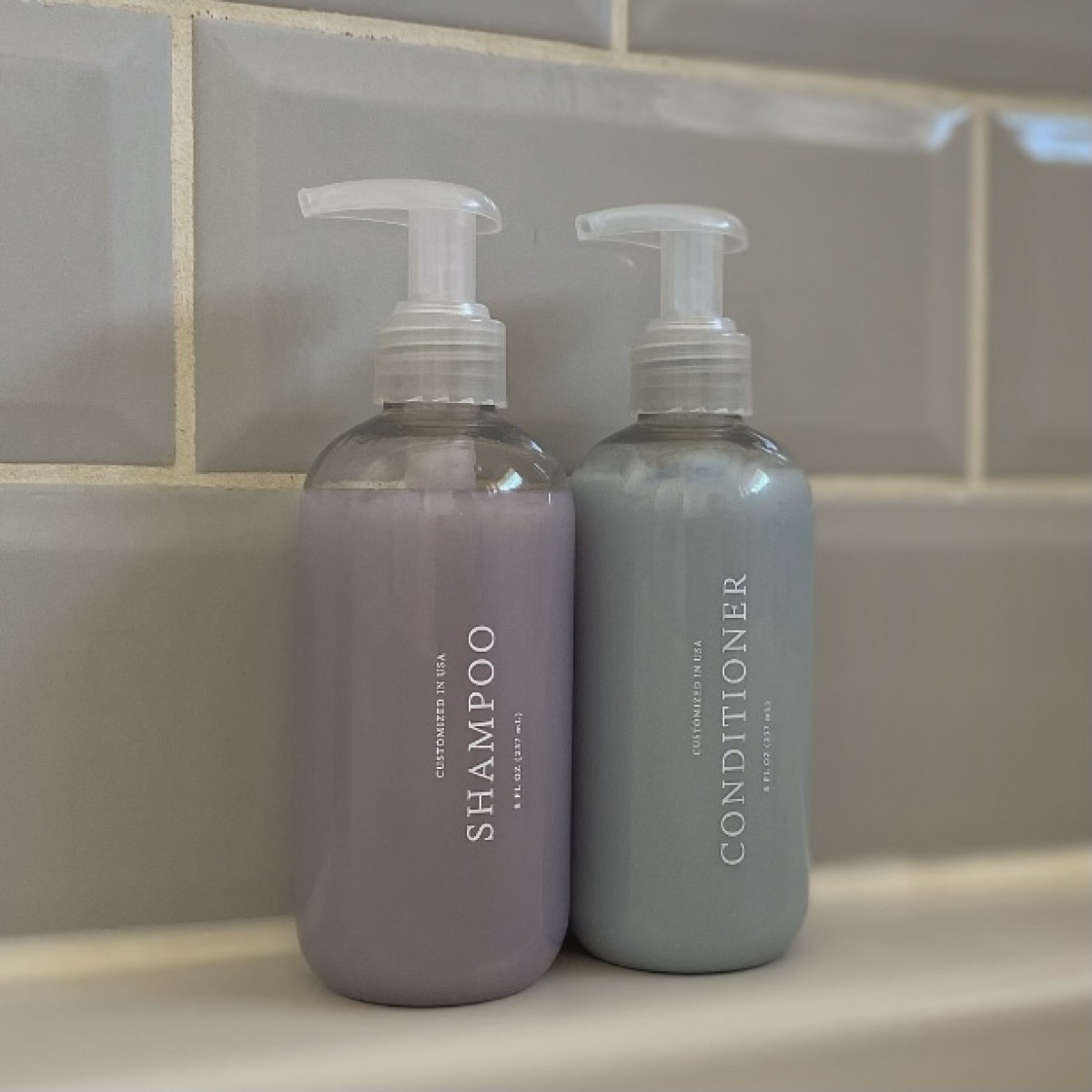 First Use
The pumps were a little stiff, to begin with, but were fine after a couple of squirts. The products were a nice consistency - not too thick, but thick enough to be able to rub it in my hair without half of it running out of my hand! The shampoo foamed up nicely and washed out really well. The conditioner felt great to rub in, but didn't feel so good to wash out. It took a while to feel like it was all washed out, and even when my hair was drying it felt like there was still product in my hair. However, when my hair had fully dried, there were no issues and my hair was shiny and smooth!
One of my hair goals was curl definitely. I have naturally wavy hair, but after a couple of brushes, it generally loses its waves and is neither straight nor wavy! I've brushed my hair probably 8 times since washing it, and it's maintained the waves beautifully. I'm really impressed!
The oil control feature which I chose for my custom formula seems to have worked well too. My hair has been nice and soft, and after 2 days still isn't looking greasy - which never happens!
Summary
After one use, I still think the product is expensive, and I would like to to use it several more times before deciding whether it is really worth the money. However, it is beautifully presented, smells amazing, and is definitely fulfilling my chosen hair goals (even after one use!)